This

LIVE Webinar

is designed to teach you how to implement simple nutrition and lifestyle strategies to alleviate your struggles with

PCOS

.
Tuesday, March 9th, 2021 8:00 PM CST Register (Only $25)
Yes, you can fight PCOS and be successful!

We are Here to Support You!
"The most important aspect of our relationship with our bodies and food is a pleasure.
Pleasure tells us whether or not we are moving in the right direction with the choices we are making. So many of my clients have struggled with dietary and lifestyle restrictions, that take the joy out of eating and cooking.
A healthy relationship with food involves enjoying what we are eating and finding healthful choices that improve our wellbeing. There is nothing that we can't eat, but there are certainly more healthful choices that will relieve us of unwanted symptoms and leave us feeling better than we thought possible.
The key to long-term wellness is to build a holistic program around how we take care of ourselves from relaxation to exercise and finally with the nutrients we put in our body."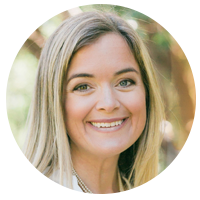 Open your email. It is VERY important check your email for your webinar access information.
Fill the form with all necessary information about your journey fighting PCOS.
You will be redirected to the checkout page. Make the payment to confirm your access.
"Fighting PCOS can be a challenge, but with this program it really helped find the answers I was looking for"
Copyright © 2020 Lisanne Wellness Center